Trevi Fountain
On the way from the Pantheon to the Trevi Fountain, we passed the remains of the Tempio di Adriano. Like many of the Roman ruins, it has since been incorperated into the wall of another structure - in 1870 the building became the Chamber of Commerce, and remains so today. The columns were excavated and restored in 1925. The temple dates to the 2nd century AD, and I believe is dedicated to Hadrian, who like many emporers of his time, was deified after his death.
http://www.unicaen.fr/rome/virtuel/images/tHadrien/hadrien01_1_1.jpg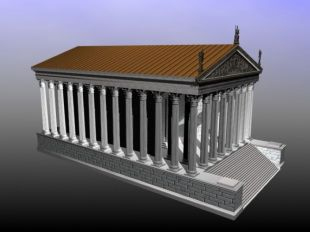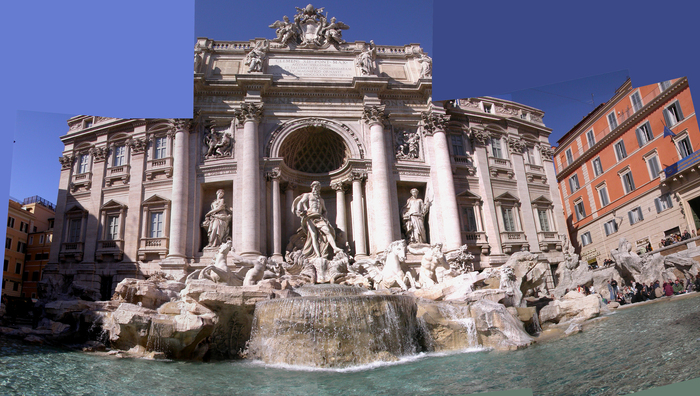 A patched-together view of the entire Trevi Fountain. The facade behind it is part of the fountain, too.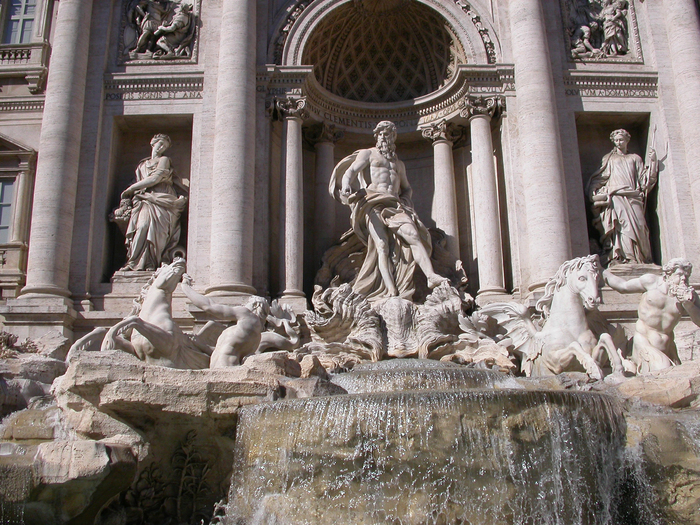 The center of the Trevi Fountain, showing most of the important bits. It marks the terminus of the Aqua Virgo, arguably the most important of Rome's aquaducts. It was built in 19 BC, destroyed 400 years later, and rebuilt in the 15th century. At the completion of the rebuilding, a nondescript fountain was placed at the terminus. The decision to replace it was originally made in 1629 (and Bernini commissioned to redesign it), but the project was not actually completed until 1762. It was completed by Pannini, although much of the design was by Salvi, with Bracci's 'Neptune' in the center.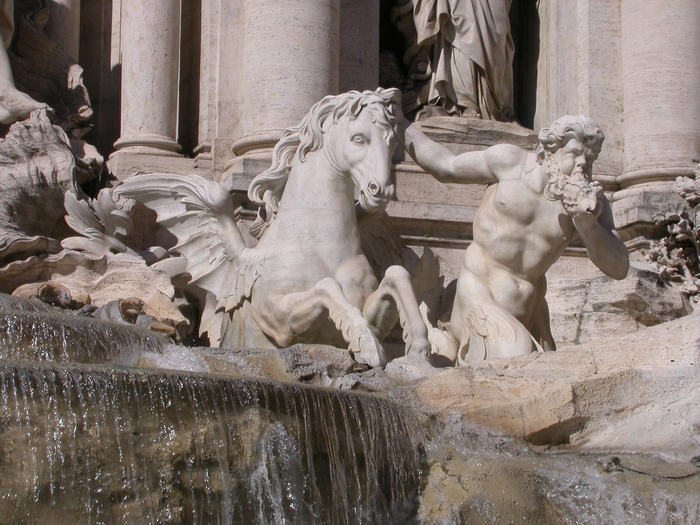 As is often the case with such a group effort, the end result is rather bland in composition, although beautiful in its execution. At the center is Neptune, with his chariot drawn by Tritons (mermen of Roman mythology), each taming a hippocamp.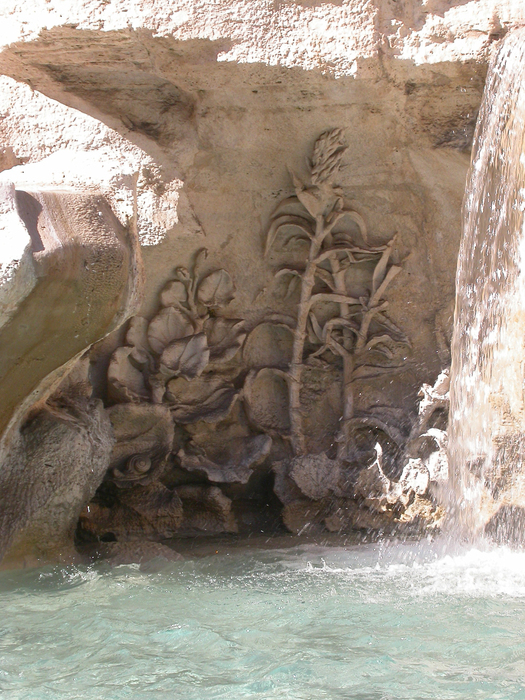 There are some interesting little details in the sculpture, though. Note the snail near the water.